Tags
Black, BLDS, Christain, Faith, Faith in Christ, forgiveness, gospel, hope, Latter-day Saint, LDS, Mormon, repentance, restored gospel, The Church of Jesus Christ of Latter-day Saints
The purpose of this article is to inform primarily Black Americans that Black Latter-day Saints do exist and support a growing gospel community in truth. They invite all to come to Christ and find out what The Church of Jesus Christ has to offer.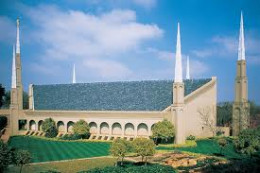 Blood, Loss, & Sisters
I wa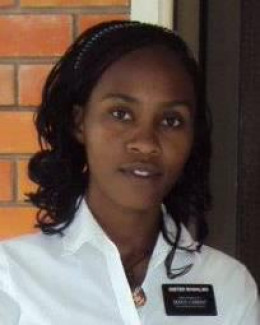 nt to tell you a little about myself before I joined the Church of Jesus Christ of Latter-day Saints. In 1999, I was attending school close to where one of the congregations of the church met for religious services. The students in my school and I were warned that the "Mormon" church was a cult and that if we see young men in white shirts, wearing name tags and ties, we should run away because they were looking for blood! Being young and without the knowledge of the sweet gospel these young men in white shirts carried, I had to obey the rule! In my heart, however, I admired those missionaries.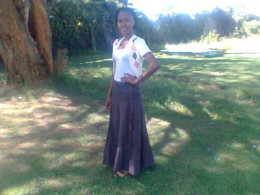 In 2006, tragedy struck my family. My dad passed away. I almost gave up on life afterward. I decided life had no meaning. I could not find satisfaction at all in going to my former church. It was a problem because I doubted the Lord. I could not accept the reality that I did not have an earthly father. I wept bitterly at his death non-stop.
During this terrible experience for my family, my aunt, who had joined the church a year earlier, came to visit us in our home. She asked Mum if I could go and stay with her for a while. My mother gave permission, and I went to her house that very day. The same evening missionaries from The Church of Jesus Christ, sisters, came to my aunt's home. I was surprised that they had the name tags I used to see with the elders long ago, from whom I was conditioned to flee. These sister-missionaries shared with my aunt and me a lesson about honesty. After the message, they left; though not before inviting me to church, which invitation I accepted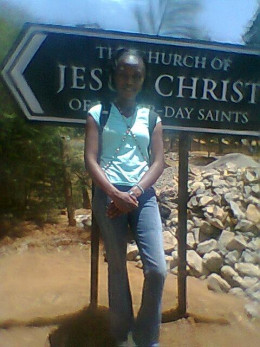 My fist meeting at church happened to be on a fast Sunday. First Sundays are for members of the church to give their witness about the truths they knew to be true since they learned of The Church of Jesus Christ. The members stood, and each would say "I know the church is true!" I asked myself 
why are they saying so? 
It was puzzling to me.
After church, the sisters who taught the lesson at my aunt's home took my hand and asked if they could share some things about the gospel with me. I didn't hesitate to accept their invitation.
After chatting a little with me, they shared the 
Plan of Salvation
. The message that they taught gave me hope again. I was compelled to listen to their sweet words informing me that there is life after this one! My life and the life of every person continues after this life, and I will meet my dad again!
New Hope In Christ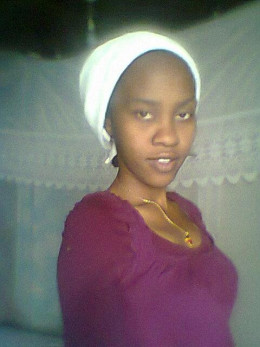 My faith in the Savior's atonement started following that experience. Knowing that He died, and He lives made me feel grateful that He did all that for us. I believe that no one will ever shake my testimony of the Savior! I want to live His gospel. I want to live with Him again. I love Him and am not ashamed of His Gospel. He is my Savior, and He loves me too.
The sisters came back on their return appointments to continue to instruct me about the gospel. After they finished teaching me the plan of salvation lesson, they started teaching me about the restoration of the church through the Prophet 
Joseph Smith, Jr
. The story of the Prophet touched me as I considered his faith and courage, it was firm! I had many questions I asked the sisters, which they answered! I was so impressed! I love The Restoration! I know without the knowledge restored through Joseph Smith, Jr. I could not have the blessings I enjoy now. I know it and it is true!
I joined the church after investigating it. I did so knowing that the missionaries were able to answer the questions of my heart and soul. Also, the members, especially the single adults, were really welcoming and kind to me. I felt very comfortable, Sisters Kabulo from Congo, Nakiryoya from Uganda and Namutebi from Uganda invited me for baptism and I accepted, I was baptized on July 1, 2007, and confirmed the 8th the same month. I had accepted the faith that changed my view of salvation.
My New Life as a Disciple of Christ
My first calling was a Sunday school teacher. I loved it so much because it helped me learn even more about the principles of the gospel. In 2008, my branch president Gregory Mutiso encouraged me to serve a mission. I was so happy since it was also my desire to do so.
I started preparing for missionary service. I had really good friends some were returned missionaries who helped me in my preparation. I submitted my papers and my call came in April 2009. I was called to serve in South Africa Johannesburg Mission, but two months later the mission president called me to ask me if I was willing to go to Uganda Kampala Mission since they were in need of sisters. I accepted, and so I went on a mission in September of 2009. I love the experience I had in the temple when I was at the Missionary Training Center. It is breath-taking. The temple, indeed, is the house of the Lord and I love it so much!
I served my mission in Uganda and Ethiopia for twenty months and loved every minute of it! My mission helped me humble myself to get along with every kind of person with different beliefs and cultures. I learned a lot from my two mission presidents, Presidents Christensen and Jackson and how well their companions treated the missionaries.
In 2011 I returned home and have served in different callings such as Primary teacher, Relief Society teacher, and now Young Single Adult Representative in the branch and Church Education Services Supervisor in the District. I love my callings so much.
Twin Mormons gives me a lot to be grateful for–the quotes, the messages, the friends I met on Twin Mormons, the thoughts, the love, the goals everyone has to help build up, the of nature our faith, the organization, and the unity it teaches me. I love Twin Mormon for it helps in strengthening my testimony and buildings up good relationships between the members.
Sister Imali lives in Eldoret, Kenya in the Eldoret District. The church's roots in Kenya began in the 1970's when American members working in the nation met in private meetings in their homes. Go 
here 
for more information.