Tags
BLDS, Christain, Faith, Faith in Christ, gospel, hope, Latter-day Saint, Latter-day Saints, LDS, missionary, Mormon, restored gospel, The Church of Jesus Christ of Latter-day Saints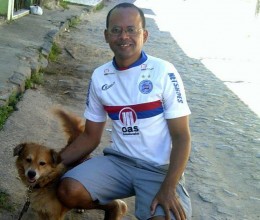 Fabrício Conceição is from South America, and Currently lives in an 80,000 inhabited town called Valença, Bahia. The state of Bahia is the most important tourist center for the Northwest but there are no church congregations in Valença, which obliges him to attend church meetings in Itabuna. the city where he met the missionaries for the first time and joined the church. Brother Conceição shares his faith and love for the gospel in this beautiful part of the world–pictures to the right.
I was born in a little town called Maraú, in the Brazilian state of Bahia. I came from a Roman catholic background, which has been very important to build my spiritual background and religious understanding.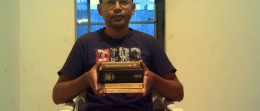 Throughout the catholic tradition from where I came, I learned that God is our father and Jesus Christ is his son and our Savior. Though the testimony that I I have of them today is different. I also learned about morality, honesty and the importance of the family before God. It was good to know these things but I had a strong and disturbing concern about my own existence. I asked myself why I am a living being able of feeling and interacting with the world outside. Moreover, I have always believed in God, but I have never thought about a true and only church established by God's hand.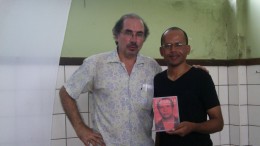 Neuza and her youngest son Tarciso were the only church members of her family. After seeing missionaries coming to lunch with them I asked Tarciso who were those people. That was the first time learned anything about the church.
After some days, I started to attend the missionary led lessons. After two months, I joined the church. I was baptized on March 30, 1993, by Tarciso Neves de Lima, who was then a priest. The first years as a member have been hard but I had the support of good friends I met in the church. I had also the opportunity of serving in some capacities, specifically secretary and clerk.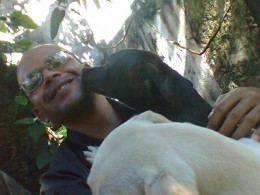 Being a member of The Church of Jesus Christ of Latter-day Saints has been a challenge and a unique opportunity for learning. I have obtained so much knowledge and testimony about the restored Gospel's truths and how to defend them without disrespecting the beliefs of other people.
More Than Baptism
I had the privilege of serving as a full-time missionary from February 1998 through March 2000 in the Brazil São Paulo Interlagos Mission. It was a special and unique time of my life because I have had so many experiences, which taught me much about the reality of the Godhead and also the sure reality of the existence of the enemy.
The Man Named Mormon
Mormon was a philosopher and literary genius. Following will be a brief look into the life of Mormon, the most famous Mormon in the world.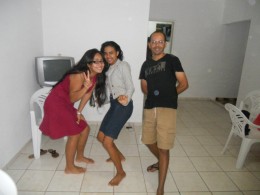 The purpose of this article is to inform primarily Black Americans that Black Latter-day Saints do exist and support a growing gospel community in truth. They invite all to come to Christ and find out what The Church of Jesus Christ has to offer.
Six months before serving as a full-time missionary, I had strong spiritual experiences through reading the Book of Mormon. These experiences have been fundamental for me as a missionary.
Because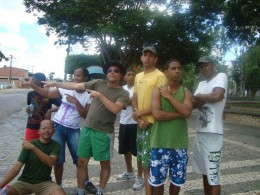 of my occupation, I have lived in several Brazilian cities and towns. I had the opportunity of meeting the saints who live in these places and of learning that we are a large spiritual family. My family has not shown any interest in the church but they have never discouraged me from being a member.
I would like to confess I know that Our Heavenly Father lives. He is the Father of our Savior and Redeemer Jesus Christ, who made an infinite and perfect atonement. I know this atonement is the highest event of all the existence of God's creation. I know the Gospel has been restored and I am grateful for being a church member in this dispensation.
Twin Mormons, a group of fellow-shipping Christians who help to teach the world how the gospel of Jesus Christ as taught by The church of Jesus Christ, mission is to share with African-Americans and the world that the church's teachings and practices are the same all over the world with people of differing cultural, racial, national and ethnic identities. The purpose of Twin Mormons is to be a mirror of faith to Black Americans, so they may see congregants who look like them but have different experiences.
More by this Author
Comments from Hubpages.com